Unparalleled Culinary Experiences in Astana
Restaurants and Bars at The St. Regis Astana
Savor Astana's extraordinary dining experiences at our venues that bring together a distinct mix of international guests the city's social elite. From sophisticated European cuisine to local delicatessen, our two restaurants and signature bar cater to fulfill each request.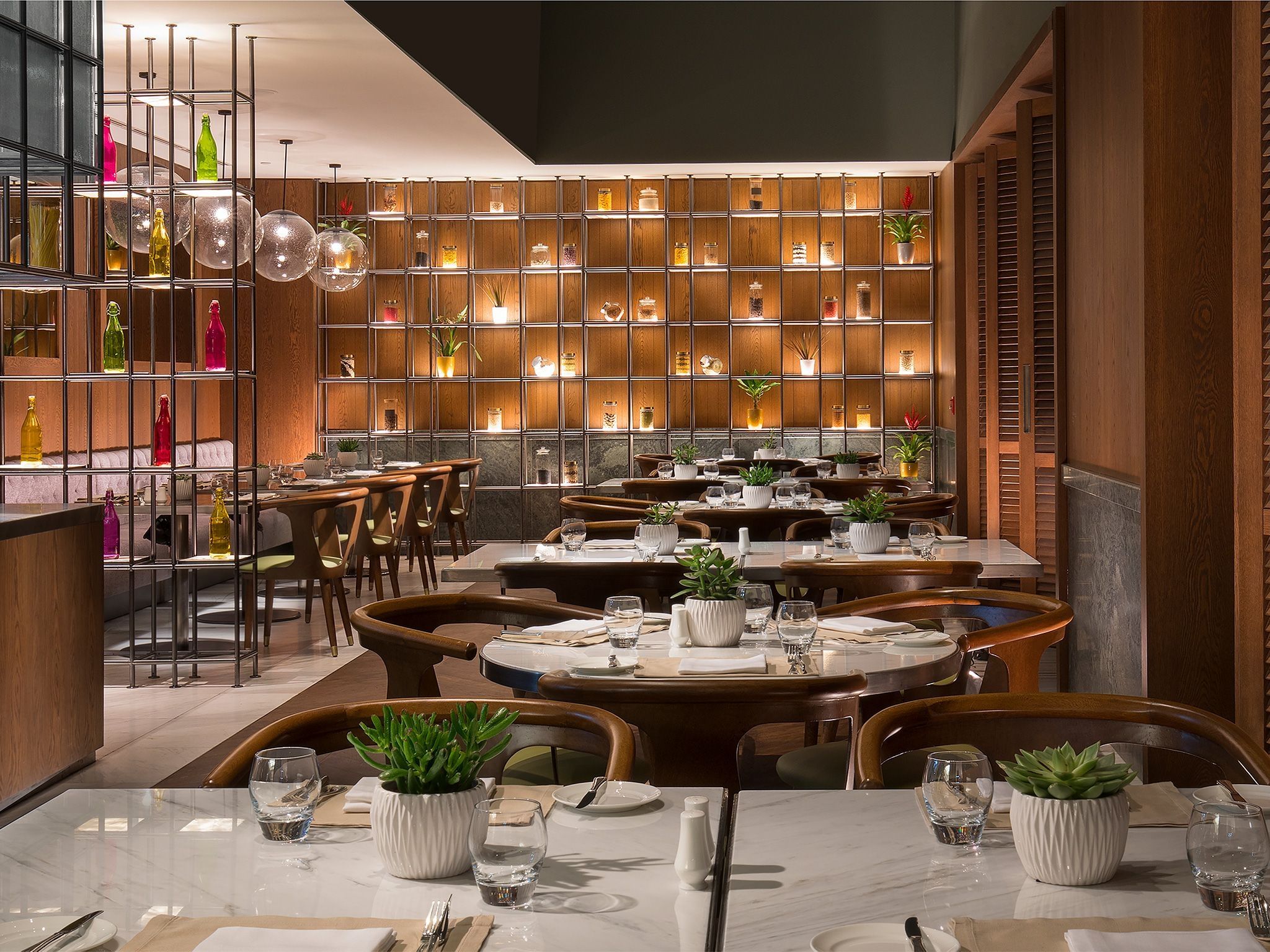 La Rivière
La Rivière has a long history of delighting guests at its riverfront, Central Park location. One of the forerunners of quality dining in the city, the restaurant has had a refresh in its new home at The St. Regis Astana and now offers breakfast, lunch, and dinner.
In its warm, inviting atmosphere with open kitchen and pastry and bakery corner, La Rivière offers a Mediterranean menu and a wide selection of the finest cuisine and wine in Astana. Enjoy our summer terrace and book now for the best brunch in the city.
Hours of operation: Monday, Thursday-Sunday 7:00 AM – 11:00 PM | Tuesday-Wednesday 7:00 AM - 3:00 PM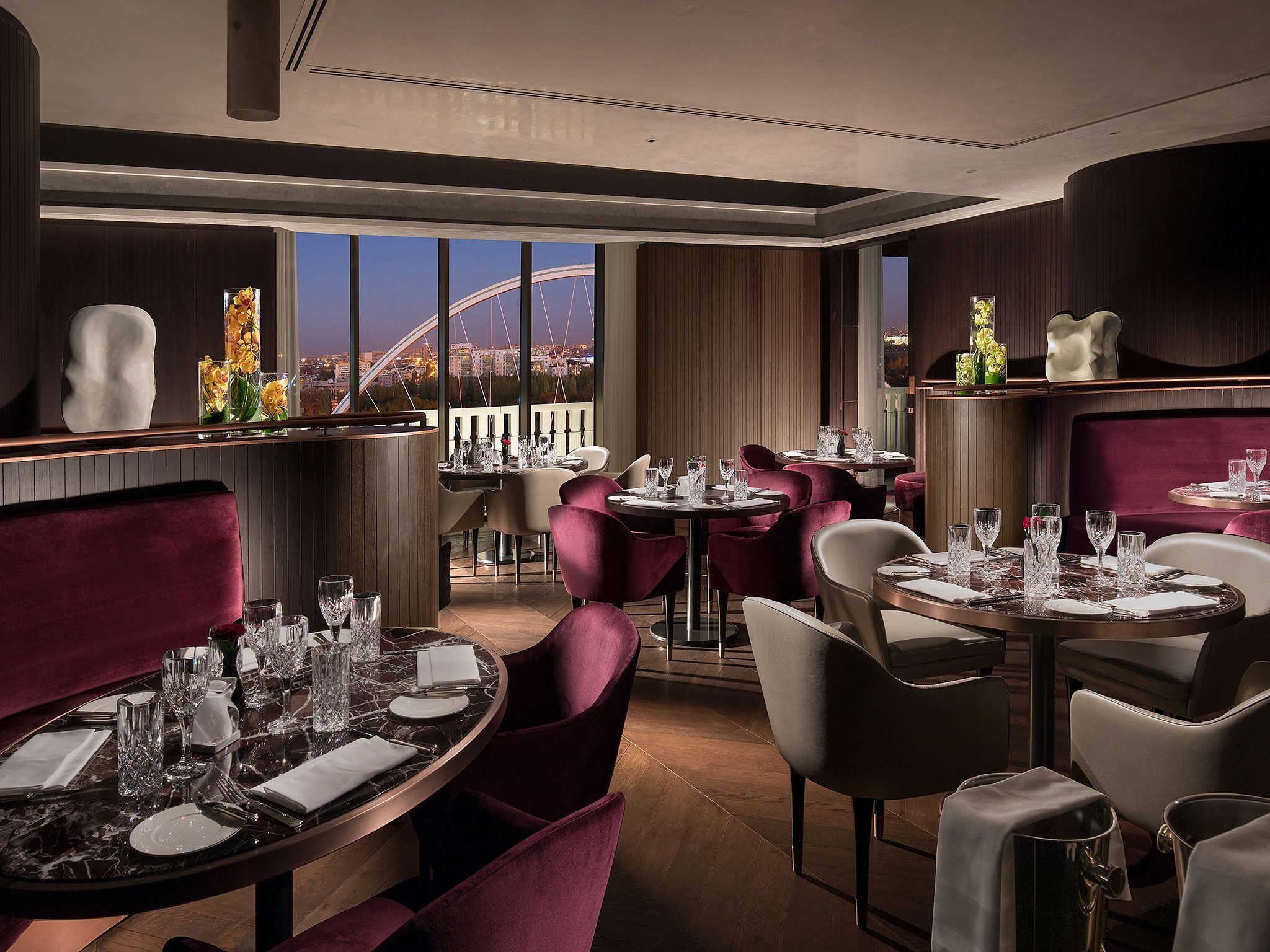 The Grill at The St. Regis Astana
With an unforgettable view of the Ishim River, The Grill at The St. Regis Astana, offers a contemporary fine dining experience in an elegant and comfortable setting.
Prepared by the fire and flames of our Josper oven, The Grill at The St. Regis Astana serves the city's best cuts of meats, fish and vegetables, grilled to perfection. With a personalised table-side presentation, you will experience a unique style of service in a refined atmosphere.
To complete our exclusive selection of dishes, you will find a sophisticated collection of wines and spirits.
Call our friendly staff to make a reservation or enquire about group bookings.
Hours of operation: Tuesday - Saturday | Dinner only | 6:30 PM - 11:00 PM
The St. Regis Bar
The St. Regis Bar offers a lively ambience perfect for socializing and celebrating after a busy day. The bar features an exclusive selection of the world's finest champagnes, rare vintage wines, and hand crafted cocktails, and whenever guests wish, they may savor a signature St. Regis Bloody Mary.
Hours of operation: 09:00 AM – 2:00 AM
Telephone: +7 7172 790 888