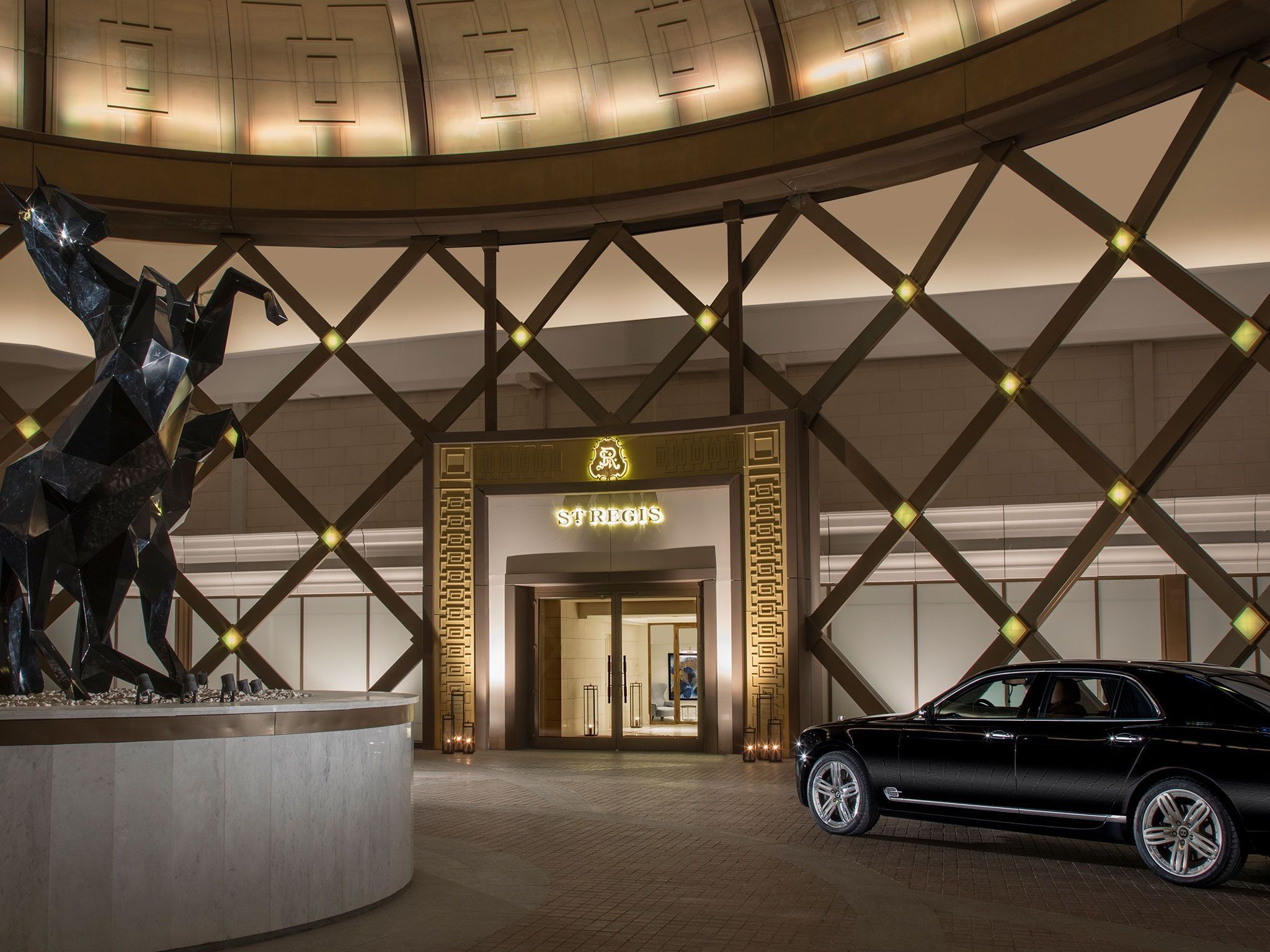 For effortless travel, we recommend flying into Nursultan Nazarbaev International Airport (TSE), located approximately 10 kilometers from the hotel. Transfer options from the airport include taxi, bus, or private car service.

Throughout your stay, private limousine service is ideal for exploring the indelible sites of the capital. Taxis are also readily available.

If you are traveling by car, please see driving directions, from the airport to The St. Regis Astana.
Private Car Service
Hours: 24 hours

Travel Time: 30 minutes
Fee: Mercedes-Benz S Class: 40,000 KZT; Lexus ES: 22,500 KZT. One-way, per car

Contact: (7)(7172) 790 888; astana.butler@stregis.com; Reservation Required

About: Onsite; Helmed by an expert chauffeur, our Mercedes-Benz S Class or Lexus ES comfortably seats three passengers. Amenities include complimentary Wi-Fi, iPad use, and device chargers along with bottled water, magazines, and newspapers.

Reservations must be made 24 hours in advance and cancellations must be made 4 hours in advance to avoid penalty. For more information and reservations, please contact astana.butler@stregis.com